Hi Technet!
I deployed MECM Agent (2010) on my company co-workers
Rarely, I'm failed to setup because MECM Server restrict to access from metered network connections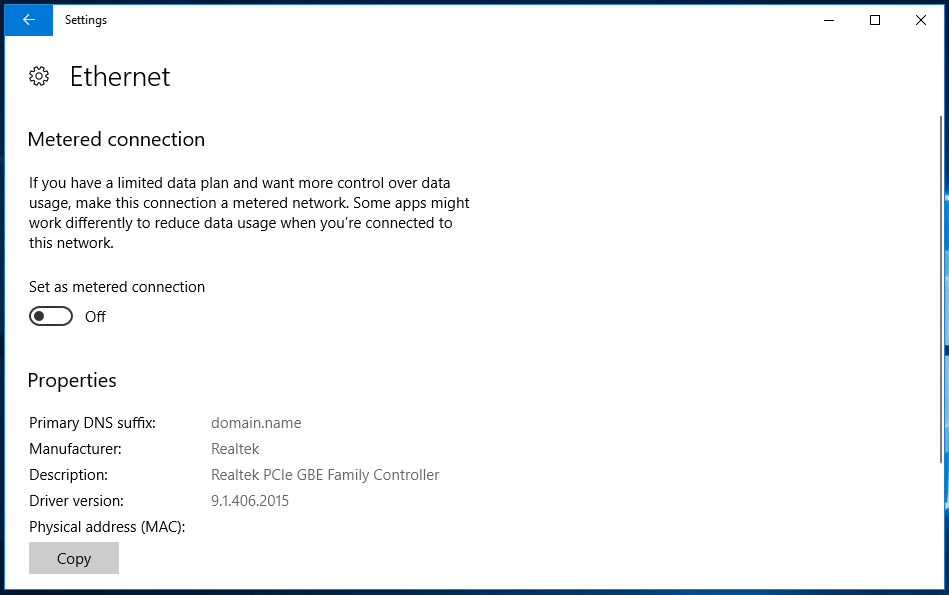 I know that I can solve this problem by adding ccmsetup parameters : /Allowmetered
But, I can't modify the deployment policy
So, we have to turn off metered network connection by GPO
I tried to find out how to turn off the function in Windows 10 through googling,
As a result, the GPO template could be checked in WIFI and not in Ethernet.
In addition, I tried to configure the registry reference policy in the path below, but it didn't work.
[ HKEY_LOCAL_MACHINE\SOFTWARE\Microsoft\Windows NT\CurrentVersion\NetworkList\DefaultMediaCost ]
Please help me configure GPO to turn off metered network connections on ethernet.