MSDN Radio with Mark Russinovich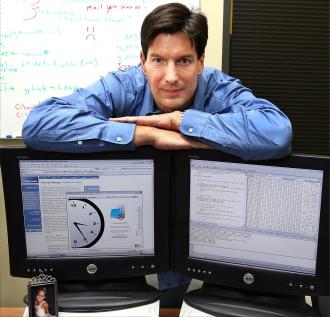 The new tools and features in Windows 7 give developers the ability to build better applications and create seamless user-experiences more productively. Join us as we talk with Mark Russinovich about multi-touch, version checking, the taskbar, and more. Register for the show on Monday at MSDN Radio (http://tinyurl.com/msdnradio-9) to join the conversation.
Mark Russinovich is a Technical Fellow in the Windows Division at Microsoft. He is a widely recognized expert in Windows operating system internals as well as operating system architecture and design. He is co-author of the Windows Internals book series, the official Microsoft Press book on Windows operating system internals. Russinovich joined Microsoft in 2006 when Microsoft acquired Winternals Software, the company he cofounded in 1996, as well as Sysinternals, where he authors and publishes dozens of popular Windows administration and diagnostic utilities including Autoruns, Process Explorer and Tcpview. He is a featured speaker at major industry conferences including Microsoft's TechEd, WinHEC, and Professional Developers Conference.