Come "Show Off" at PDC2008!
If you were at PDC05 or MIX08 then you already know about the now-popular Show Off event which features fun, innovative, and inspirational projects developed by you and your peers. Today we announced that Show Off will be returning to PDC2008 - so now you can take credit (and maybe even win some cash!) for all those late-night coding projects you've been working on. Dan Fernandez and I will be your hosts for PDC2008 Show Off, so we hope to see you there!
Check out the PDC2008 Show Off Details and Rules. Note that you do NOT have to attend PDC2008 in order to submit an entry.
If you're planning on submitting a Show Off entry or just showing up and supporting your fellow PDC attendees, here's some blog bling:

(This year's creative was inspired by Mystery Science Theater, one of my personal favorite shows of all time!)
To get some inspiration for your project, check out the top 5 audience favorites from MIX08. (courtesy of Mike Swanson's blog):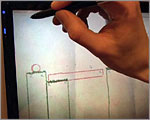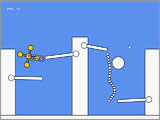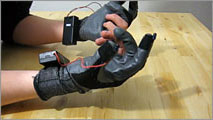 Finally, I would be remiss without mentioning that Mike Swanson and Thomas Lewis started this whole Show Off thing in the first place. They must be getting old and senile since they trusted Dan and myself to carry on with the tradition... I hope we don't let them down!