Want to play around with Windows Embedded Compact 7 and the latest BeagleBoard from TI?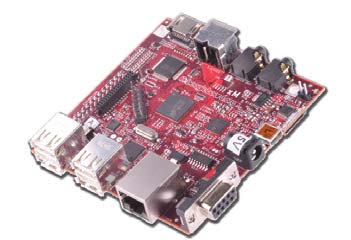 This year at ESC Boston, the now well-known Build Your Own Embedded System (a.k.a. BYOES) program will give you a chance to learn how to design a Windows Embedded Compact 7 OS and deploy it on a BeagleBoard-xm, the cool tiny inexpensive board from Texas Instruments. You can also purchase the kit and walk away with your own device at the end of the 2 days of training.
Windows Embedded Compact 7 is the next generation of Windows CE embedded real time operating system. During this 2 days training that will take place in Boston during the Embedded System Conference, you will learn how to use the new tools to build an embedded OS, deploy it on a real hardware, debug and test it before developing applications for it. You will also be given a chance to play around with Silverlight for Windows Embedded, the latest and greatest XAML based technology enabling developing high end user interfaces for devices (you can read more about Silverlight for Windows Embedded here).
This training will be delivered by MPC Data, long time Windows Embedded partner and active developers of a BSP for the Beagleboard.
You can register for ESC on this page, I look forward to see you there!