WindowsClient.net is up and running
The new Windows Client site is now available.
Here's what the site has to say for itself:
Welcome to WindowsClient.net, the community learning resource for Windows Forms and Windows Presentation Foundation.

This site focuses on all aspects of rich client development on Windows using the .NET Framework. New content from both the Microsoft product teams and from the community will be added regularly to highlight the many user experience and developer productivity benefits of rich client applications on Windows.
This is the place to look for WPF code samples and finished controls: Controls gallery. It's also the place to submit your own content to the community. There's a lot of great stuff there now, and I expect we'll have a lot more in the near future.
Content from .NetFx3.com has been migrated, and from what I hear, that site will be retired at some point.
To whet your appetite, here's one of the sample controls, Selector3d: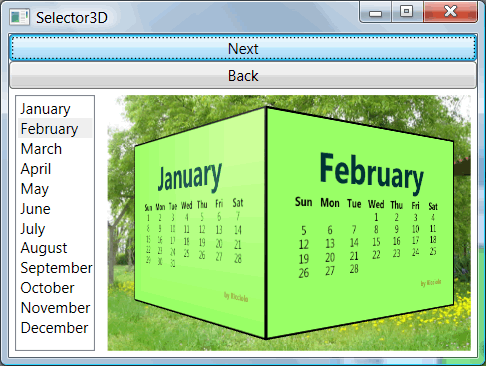 Selector3d: Showing items on a rotating cube