Campy Conclusion
These, then, are the five parallels I see between drawing and testing:
| | |
| --- | --- |
| | Work what you see, not what you know. |
| | Copying and deconstructing the work of people you admire can help you identify the works' parts and understand how they fit together, at which point you can fit them together in your own unique way. |
| | A strong vocabulary is one base on which your expertise and effectiveness is built. |
| | Vary the speed and the level of detail at which you work, and each will bring improvements in the other. |
| | Looking to other applications, markets, and roles will help you think outside your box. |
And then there is the most important parallel: The utter necessity of having fun!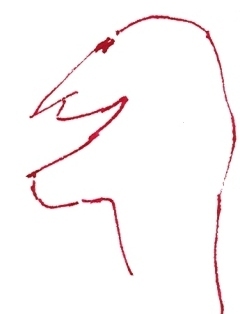 [See all my art at http://www.freelyoffered.com.]
*** Want a fun job on a great team? I need a tester! Interested? Let's talk: Michael dot J dot Hunter at microsoft dot com. Great testing and coding skills required.