Security Center Regulatory Compliance (Preview)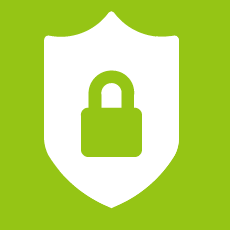 Azure Security Center is a unified infrastructure security management system that strengthens the security posture of your data centers, and provides advanced threat protection across your hybrid workloads in the cloud - whether they're in Azure or not - as well as on premises
This connector is available in the following products and regions:
Throttling Limits
| Name | Calls | Renewal Period |
| --- | --- | --- |
| API calls per connection | 100 | 60 seconds |
Triggers
When a Security Center Regulatory Compliance Assessment is created or triggered
Triggers when a regulatory compliance assessment is created in Security Center and matches the evaluation criteria configured in an automation. Note: automated running of this trigger requires enabling automation in Azure Security Center. Please visit Azure Security Center to do so.
Returns
| Name | Path | Type | Description |
| --- | --- | --- | --- |
| Id | id | string | The fully qualified regulatory recommendation assessment identifier |
| Name | name | string | A GUID that uniquely identifies the regulatory recommendation assessment |
| Type | type | string | A fixed string indicating the type of events used by this connector ('Microsoft.Security/RegulatoryComplianceAssessment') |
| Description | properties.description | string | The description of the regulatory compliance assessment |
| Assessment Type | properties.assessmentType | string | The expected type of assessment contained in the AssessmentDetailsLink |
| Assessment Details Link | properties.assessmentDetailsLink | string | Link to more detailed assessment results data. The response type will be according to the assessmentType field |
| State | properties.state | string | Aggregative state based on the assessment's scanned resources states |
| Passed Resources | properties.passedResources | integer | The given assessment's related resources count with passed state |
| Failed Resources | properties.failedResources | integer | The given assessment's related resources count with failed state |
| Skipped Resources | properties.skippedResources | integer | The given assessment's related resources count with skipped state |